Submission
A fight worth dying for.
Jun. 14, 2019
United States
Synopsis
After two marines make it home following an ISIS interrogation, one struggles to survive while the other fights his way back into the mixed martial arts world that he left behind years ago.
Après que deux Marines soient rentrés à la maison à la suite d'un interrogatoire de l'Etat islamique, l'un lutte pour survivre, tandis que l'autre lutte pour revenir dans le monde des arts martiaux mixtes qu'il a abandonné il y a des années … à la recherche d'un combat digne d'être vécu.
Nachdem zwei Marines nach einem ISIS-Verhör nach Hause gekommen sind, kämpft einer ums Überleben, während der andere sich in die Welt der gemischten Kampfkünste zurückkämpft, die er vor Jahren hinter sich gelassen hat … auf der Suche nach einem Kampf, für den es sich zu leben lohnt.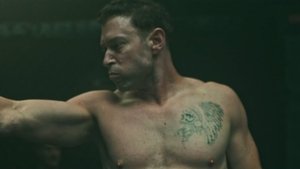 Original title
Submission
IMDb Rating 4.8 31 votes